Sony IER-Z1R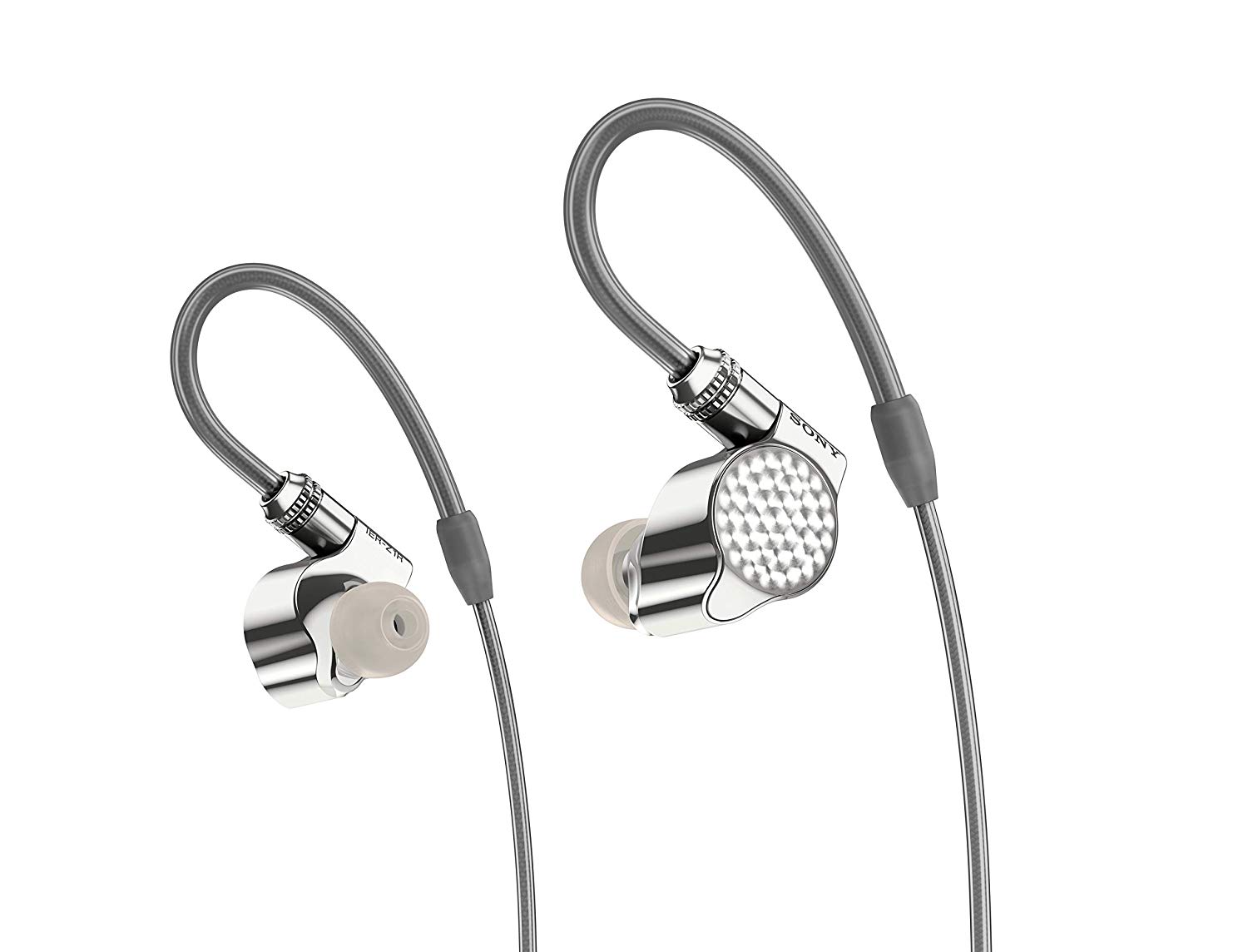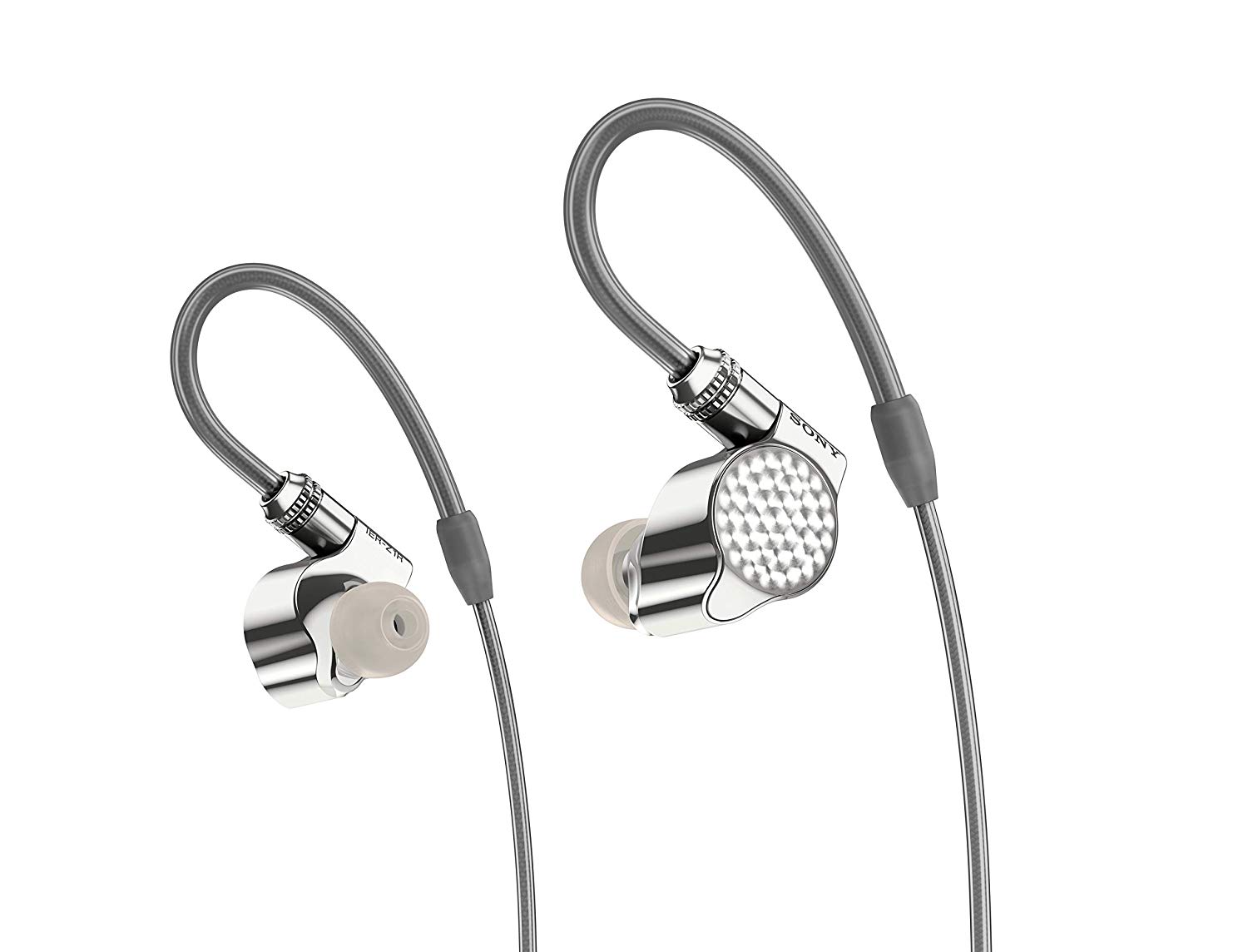 Sony IER-Z1R
Special order, Ships in 1 week

FREE shipping within CONUS
Elevate your listening experience to be one that takes your breath away with the winner combines-z1r in-ear headphones. Hear astonishingly faithful sound reproduction with a HD hybrid driver system and refined-phase structure, along with the sonic purity of a 4.4mm balanced audio connection. This will take your listening experiencing to one that you can feel.
Refined sound and superb fit
Delivering an immersive musical experience, the IER-Z1R headphones feature a HD hybrid driver system consisting of three newly developed Sony-designed drivers. As the driver unit's sound, quality and consistency of sound character are critical to a headphone's sound, an advantage of Sony-designed drivers is that it ensures a preservation of consistency in sound signature from driver design stage to the finished product.
Using the finest materials
The 5mm dynamic driver is constructed with a newly developed aluminium coated LCP (Liquid Crystal Polymer) diaphragm and external magnetic circuit allowing it to reproduce the ideal frequency response of up to 100 kHz. Strategically placing the 5mm dynamic driver coaxially against the sound path accurately delivers the sound from the super tweeter directly into a listener's ear canal. A frequency response of up to 100 kHz provides the experience of a live concert hall atmosphere for users anytime, anywhere.
The 12mm dynamic driver's diaphragm features a magnesium alloy dome which is light weight yet highly rigid. The dome's edge is made from aluminium coated LCP which offers flexibility for optimum bass reproduction and high internal loss. These materials work in sync to give listeners fine details and crystal-clear sound.
In addition, the diaphragm of the balanced armature unit for reproducing high range sound is made from magnesium alloy. Working together with a newly developed silver coated copper voice coil and gold-plated terminals, the balanced armature unit can faithfully reproduce sound including the smallest low-level signals.
Perfectly controlled acoustics of the IER-Z1R is achieved by the Refined-phase structure which features a magnesium alloy inner housing that delivers to listeners a natural sound with precise sense of image projection never experienced before. All three drivers; the 5mm dynamic driver, 12mm dynamic driver and balanced armature driver unit are built into the inner housing which works as an optimal sound path. Sound coming from each driver is optimally blended in the sound path which ensures an ideal phase response and clear separation. Magnesium alloy also eliminates unnecessary vibration due to its high rigidity and internal loss.
Advanced sound space control technology was applied to finely control air flow at the rear of the drivers. Ventilation is accurately controlled by connecting an acoustic tube to the extended acoustic cavity behind the driver unit. This unique-to-Sony sound control method reproduces a wide sound stage with rich and natural mid-range, a well-balanced frequency response from low to high frequencies and smooth sound reproduction.
Network designed with high grade parts
Sony's dedicated audio grade film capacitor for crossover network circuits was used in the IER-Z1R delivering a refined sound with low distortion. This film capacitor was developed after numerous listening tests. In addition, a Sony developed dedicated audio grade solder was also used to minimise loss in the signal path.
High sound quality balanced connection
High sound quality balanced connection is achieved with the supplied 5 pole 4.4mm balanced standard cable or the use of optional cables. Silver coated OFC (Oxygen-Free Copper) is used in the supplied cable. Sony has evolved the plating structure of the plug and terminal to gold plating over a non-magnetic plated surface core material. This ensures signal flow is not disturbed.
The supplied cable also features natural silk thread that reduces touch noise, also working as an insulator and damper against vibration. Also, the supplied cable features twisted pair wiring, thereby reducing signal transmission loss to preserve the signal purity and achieve accurate high-resolution sound. In addition, optional cable engineered with KIMBER KABLE® is also available[1] for another way to enjoy high resolution sound.
Comfort is key
With an accumulated ear shape database collected over decades of research, the IER-Z1R is designed for comfortable yet stable wear via its optimised housing shape, 13 variations of ear buds (six variations of triple comfort ear buds and seven variations of hybrid ear buds) and pre-formed ear hangers. This exquisite pair of headphones also boasts a zirconium alloy outer housing for increase hardness, corrosion resistance and durability. The face plate of the IER-Z1R features an elegant "Perlage" pattern distinguishing the headphones at a glance. The IER-Z1R is meticulously hand-crafted using only the finest top-grade materials by skilful artisans in Japan, allowing audiophiles to fully immerse themselves in their favourite songs as the artists and sound engineers intended for them to be heard.
Optimized for High-Resolution Audio reproduction

Zirconium alloy outer housing with Perlage pattern face plate

Wearing style: In-ear, housing shape designed for comfort and includes pre-formed ear hanger and large variety of ear buds for optimum fit

HD hybrid driver system consisting of 5mm dynamic driver, 12mm Magnesium alloy diaphragm dynamic driver and Magnesium alloy diaphragm Balanced Armature (BA) driver

Refined-phase structure for extensive sound

Impedance (Ohms): TBA

4.4mm balanced and conventional 3.5mm unbalanced connection cables supplied

Made in Japan

Woo Audio is an authorized reseller
IER-Z1R in-ear headphone x 1

Unimatch Plug Adaptor (Gold-plated)

Headphone cable (approx. 9.84 ft, silver-coated OFC strands, Gold-plated stereo mini plug)

Balanced-connection headphone cable (approx. 3.94 ft silver-coated OFC strands, L-shaped gold plated balanced standard plug)

Triple Comfort ear buds: SS, S, MS, M, ML, L, Hybrid ear buds: SS, S, MS, M, ML, L, LL Clip Carrying case, Cable holder, Cleaning cloth, Cable clip

Hard Case

Owner's manual

Warranty card